Group Activities
Under the vision to create a more beautiful world,
Amorepacific runs a variety of CSR programs based on the three initiatives of women, natural ecosystem, and nurturing culture.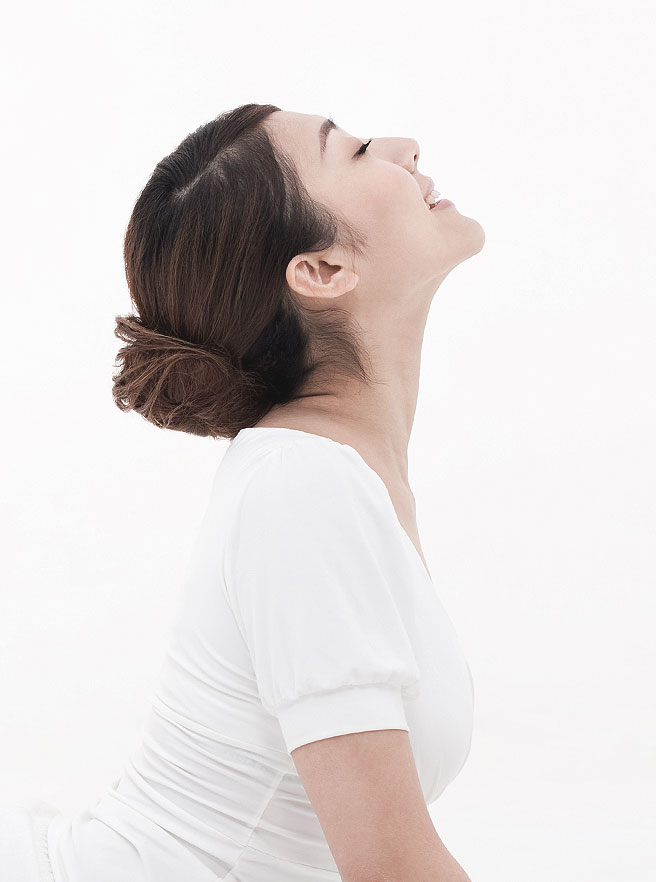 We support breast cancer-free healthy life.
Pink Ribbon Campaign aims to support the healthy life of women by raising public awareness on breast cancer and promoting the importance of early detection. Under the theme of breast health, Amorepacific has been holding a variety of activities for people of all ages emphasizing the importance of looking after one's own body and health.
Especially, the year 2020 marks the 20th anniversary of Pink Ribbon Campaign. Since the establishment of Korea Breast Cancer Foundation, Amorepacific's Pink Ribbon Campaign has contributed to raising the public awareness of the importance of early detection of breast cancer. In response to increasing breast cancer incidence rate in recent years, our campaign emphasizes not only the importance of early detection but also aims to promote the importance of all-round healthy life habits including balanced meal, adequate exercise and regular medical checkups(screening for breast cancer, self-examination, checking family cancer history).
3 healthy habits to prevent breast cancer
According to several studies, breast cancer is known to occur at different times for Asians and Westerners. Studies have shown that 50% of Asian women develop breast cancer before menopause whereas 85 percent of breast cancer cases arise in postmenopausal women in America and Europe. However, with more people eating westernized-style diet heavy in meat and sweets, there is an increased breast cancer risk among Asian women. Here are 3 healthy habits that help prevent breast cancer.
"Regular medical"
"Regular exercise"
"Balanced Meal"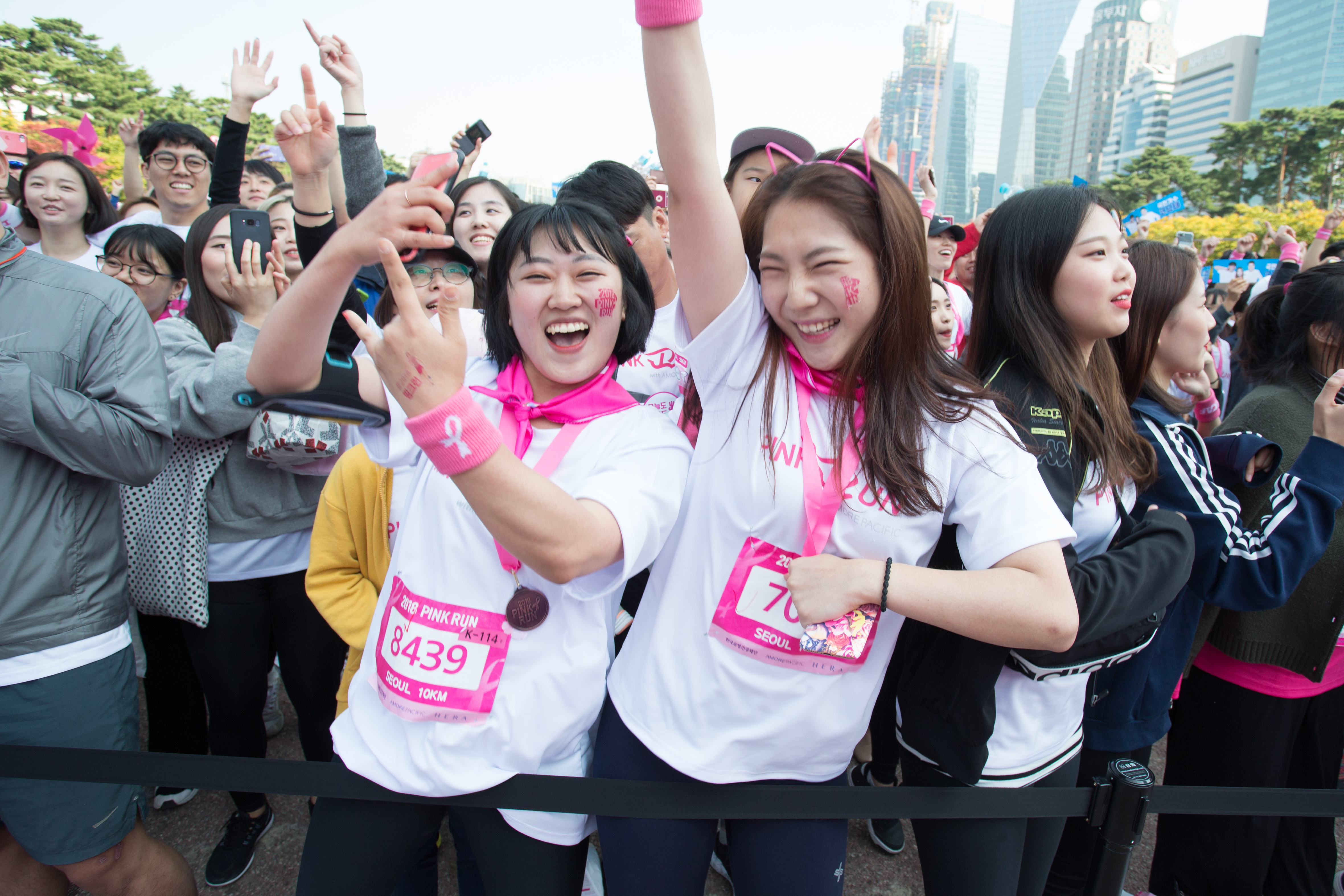 PINK RUN
Starting from 2001 under the name of Pink ribbon campaign, Pink run marks its 20th anniversary this year. It is a running festival designed to provide women with useful information on breast health and raise public awareness of the importance of early detection. Pink Run is held every year in five regions across the country and donates the proceeds made through the participation fee. From 2001 to 2019, it has donated about 4 billion KRW to Korea Breast Cancer Foundation, promoting the value of sharing in our society.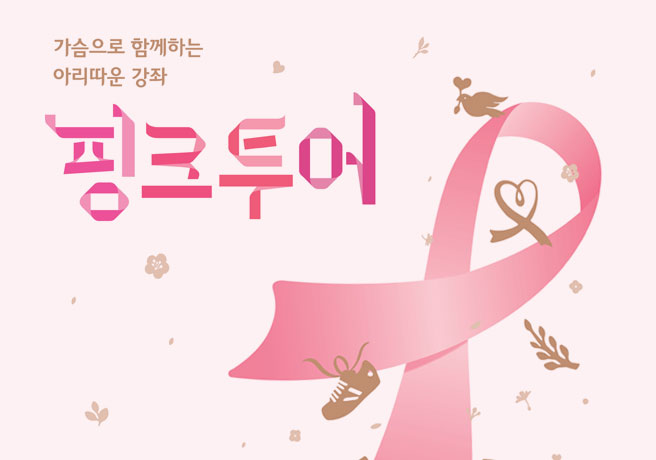 PINK TOUR
Pink Tour is a breast health education program which tours different sites to teach attendees how to perform self-examinations for breast cancer. From 2001 to 2019, it has held about 1,500 lectures across the nation, in which more than 378,829 people in total learned how to perform breast self-exams along with everyday tips for keeping their breasts healthy. Pink Tour has established itself as one of the most successful lecture programs for breast health.